Think of your kitchen cabinets as that simple black dress that never goes out of style, and why is that? It's because you're updating its accessories to keep up with the latest trends. In this case, simply swapping out your hardware makes those timeless cabinets look fresh and current again.
Sounds simple right? But there are so many options to choose from, where does one start? This blog was created to give you a complete breakdown of styles and options as well as, "What Trending" tips from the LICC Team.
Kitchen Hardware 101
There are two main categories that you should be aware of: Knobs vs. Pulls. Knobs are smaller and require a single screw, whereas pulls tend to be longer, offering homeowners more surface area to pull.
Stressed about which hardware to use? Not a problem, here is a breakdown of the 5 most popular hardware options.
1. Knobs
Knobs are a great option for cabinet doors or on small drawers. Keep in mind that they can be less expensive if you are looking to save money.
2. Cups Pulls
Bin pulls or cup pulls are shaped like half-circles with a hooded design that can easily be gripped from the bottom. Best used singularly for small or standard-sized draws. For larger draws, 2 cups evenly spaced will be the most convenient and stylish.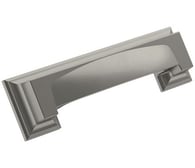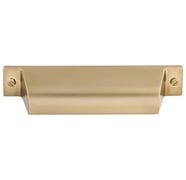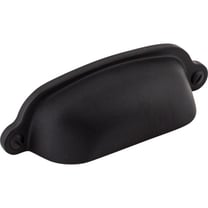 3. Handle Pulls
Handle pulls are an ideal and currently the most popular option for both drawers and doors. Since they are larger, they stand out more and are easier to pull. The most commonly used are 3 to 8 inches. Feel free to mix sizes and double up depending on the size of the draw. PRO TIP: To keep your handle swap out quick. Replace your old handles with new ones that match up to the existing or "center" holes.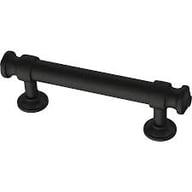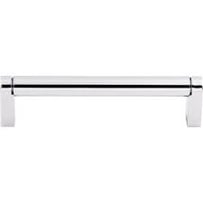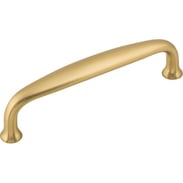 4. Appliance Pulls
Appliance pulls are long kitchen cabinet handles generally used for tall pantry doors or oversized storage drawers, typically from sizes 12 to 30 inches. Currently, we are loving the brand Top Knob. They provide quality stylish hardware in a variety of sizes and shapes.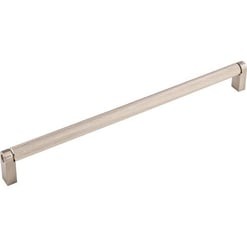 5. Cabinet or Draw Pulls
Cabinet or drawer pulls have a molded finger pull and a channel routed into the top edge of the door or drawer, creating a small lip. This style pull is low profile and does not require any drilling into the front face of the cabinet, it's a great option for a sleek and contemporary-looking kitchen.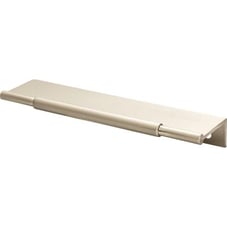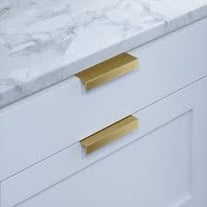 To Mix or Match?
Is it OK to mix and match cabinet hardware?
Definitely! The key is
to stick
to just two styles, this makes it easy to manage and keeps the overall design of your cabinets look harmonious while still giving a distinct contrast. The best combos are knobs and pulls, such as knobs on doors and pulls (included cups) on drawers.

PRO TIP

:

B

est to stick with the same brand to ensure the colors match

.
What's Treading?
The year 2022 is all about making a statement, so let's make those accessories shine.
Dramatic Contrast: One way to add a bold look to your kitchen is to create a contrast between the color of the cabinets and your hardware.

PRO TIP: Using Black Hardware on a simple white shaker cabinet can take ur kitchen from, a traditional to a modern farmhouse look. Now, adding Lucite or Clear is a great way to say, modern-glam.

Play with Shape: Swapping out a traditional mushroom cap knob to a square or sphere not only creates a more stylish look but the bolder shapes will really pop on any cabinet door or draw.

Bring on the Gold:

Gold accents are here to stay. Gold has become a neutral color and is quite versatile in style. Simply changing the tone and shape can transition a kitchen from modern, to traditional.
Are you looking to renovate your home's kitchen? Check out some of the beautiful kitchen designs created by the LICC. Inc Team in our gallery and reach out to us today for a Free at-Home Consultation.