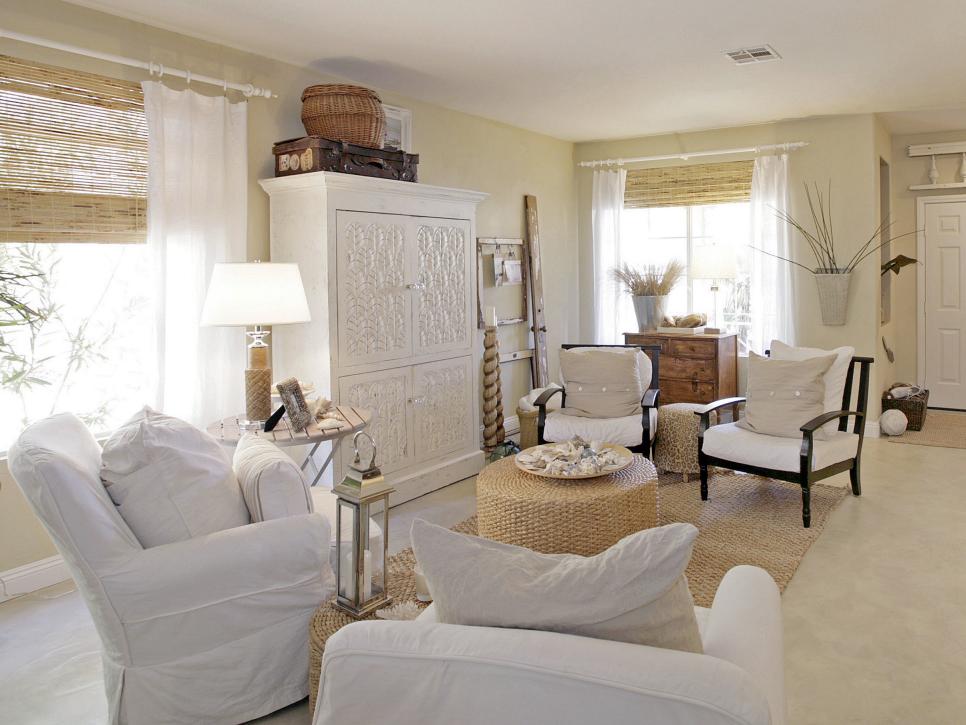 Bring the Beach Home with these, "5 Coastal Design Tips"
Long Island is surrounded by beautiful ocean fron
t scenery, who wouldn't want to incorporate some of its maritime charms into their homes. Whether you are planning on a full home renovation, kitchen update, or outdoor project; you'll never have to leave the beach again. These "5 design tips will bring you right back to the ocean all year long.
1. Coastal Prints
A picture is worth a thousand words, so let us start the conversation with a beautiful oceanfront wall hanging. Coastal-themed pictures are popularly found at your local home décor stores or online shops. Try picking up a special print from a local artist and enjoy the view every day.
2. Blue Accents
Teal, turquoise, navy... They all bring me to a place where I start to dream about the ocean. Try incorporating a coastal vibe by introducing shades of blue into the home. Cool tones are a perfect accent to any current home décor and will send the message of the ocean without seeing sand.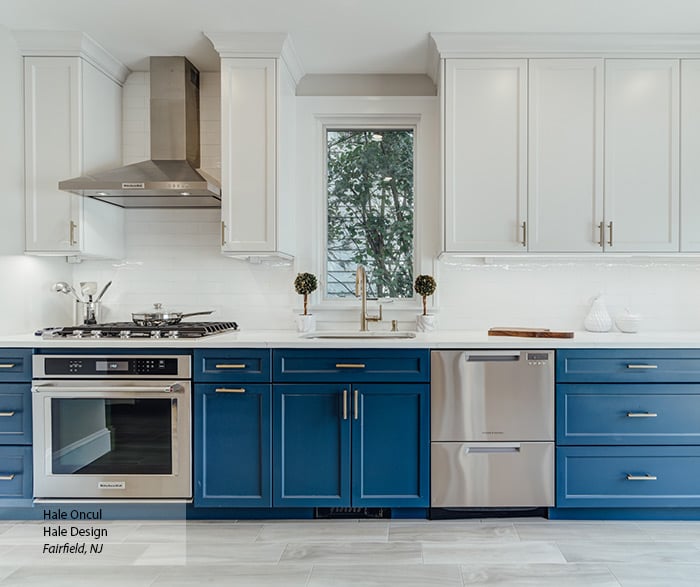 Take a look at our blog, "2020 Kitchen Trends" to see how blue kitchen cabinets can add a bold but beachfront feel to your home's kitchen.
3. Outdoor Living
Do time to fly to a sandy vacation spot? Just step outside your own door to create an outdoor living space that will bring the breeze to you. All-season rooms or screened porches offer the option to enjoy your own yard without overheating on a beautiful summer day.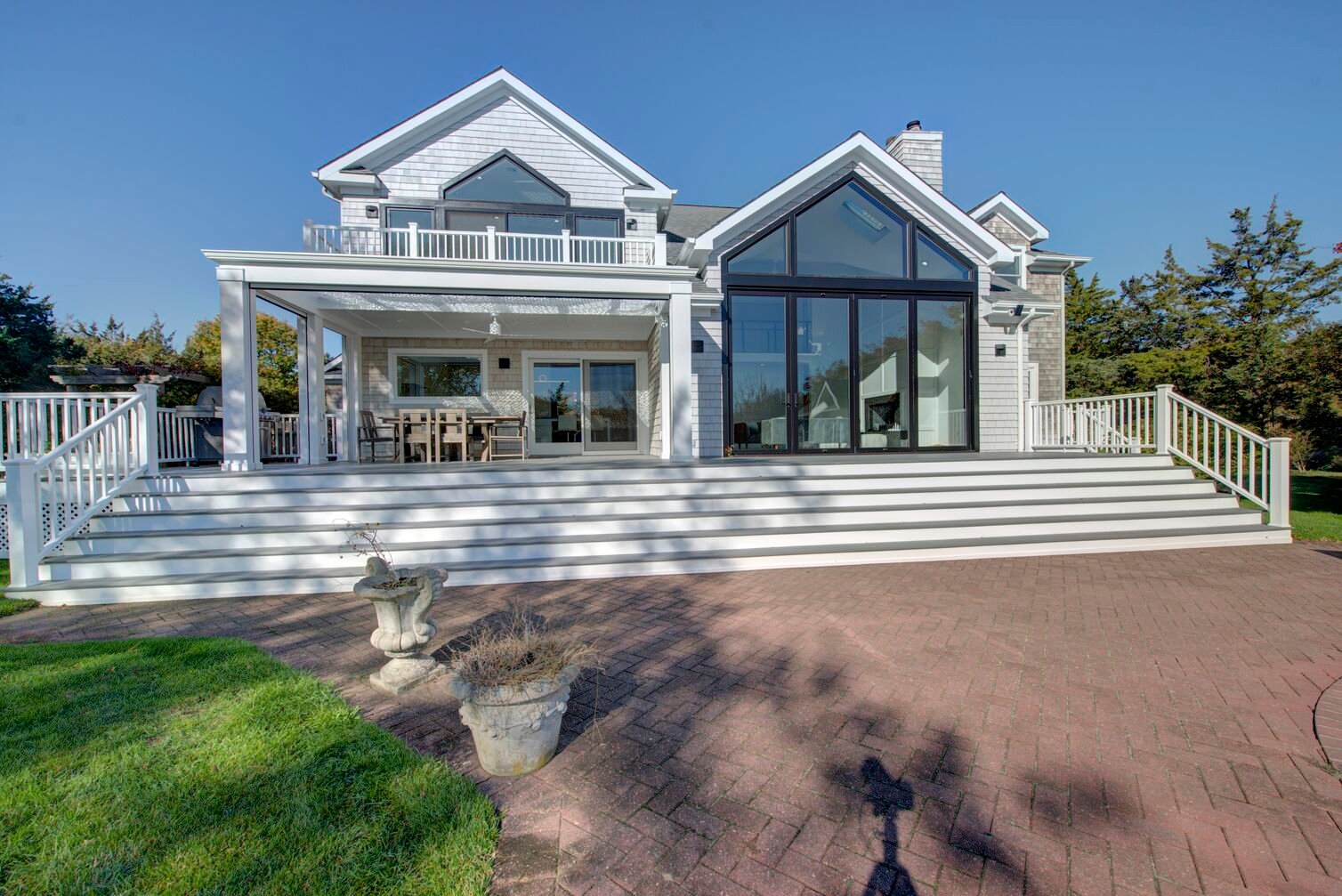 LICC, Inc. President, John Petsco designed this Remsenburg, New York home with the idea to extend outdoor living. The addition of motorized glass side panels creates a spacious patio vibe allowing the smell of the salty sea air all year long. The look is finished off with the appropriately named TIMBERTECH EDGE® Premier Collection decking in "Maritime Gray" . For more creative outdoor spaces, visit our LICC, Inc. Gallery.
4. Natural Design Elements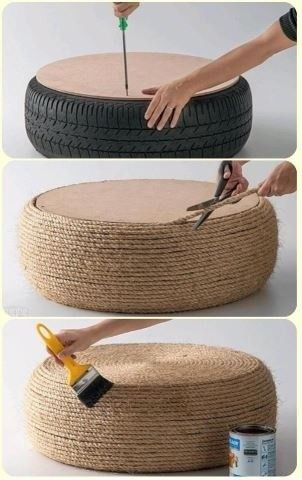 Natural materials such as ship-lap or rope can complete a coastal look. The addition of the maritime elements adds a subtle outdoor look with textures to both walls and furniture. I really love how this HGTV living room used roped ottomans. The rope is rustic but when incorporated with a clean linen pallet the style says, elegant.
Woven wall art has been a popular trend, both rope and branches make for beautiful accents in all rooms of the house. I particularly like the way the natural shades pop off a bold wall color maybe a navy or a green. I recently started following Rope Decor.Ca they have great DIY pins incorporating rope that you can find directions on their when site if you feel crafty.
Source: HGTV
5. Lantern Lighting
Changing interior or exterior lighting can make a big difference. Flush mount fixtures like the ones found on HOUZZ, reminds me of lighting from an old ship cabin and would be the perfect coastal accent to an entryway or hall ceiling and wall.