Of all the different activities Long Island, NY has to offer, spending a day on an incredible beach is at the top of the list.
With 118 miles in length and 20 miles wide, Long Island, NY has approximately 1,600 miles of shoreline, aka "prime real estate" for beaches and beautiful sunrises & sunsets.
So, what makes the Best Beach? Is it the white sands, incredible waves, shore-side activities, restaurants...? I guess that answer is up to you. We did a little research and here is what Long Island, NY natives are saying are the "Best Beaches on Long Island".
ORIENT BEACH STATE PARK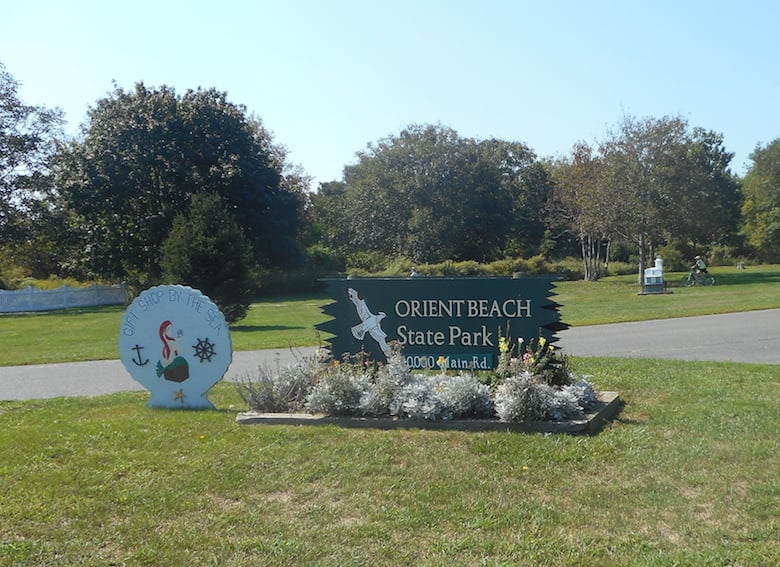 Source: Wikipedia
Orient Beach State Park is located at the tip of the north shores' east end. This quiet gem has a lot to offer starting with its lush nature trails. The forest of prickly-pear cactus, red cedar, and black-jack oak trees was made for walking or biking. The gentle surf is perfect for enjoying water sports and fishing. Don't forget to bring your water shoes to walk the pebbled shoreline.
Birdwatchers can find avian beauties like Great Blue Herons, Egrets, Black Crowned Night Herons, and Osprey in abundance. After all, Orient Beach's natural beauty earned its status as a National Natural Landmark back in 1980.
While you are here, take the tour and view Long Islands (4) North Fork Lighthouses; Orient Point Lighthouse, Plum Island Lighthouse, Long Beach Bar Lighthouse, and Cedar Island Lighthouse.
SUNKEN MEADOW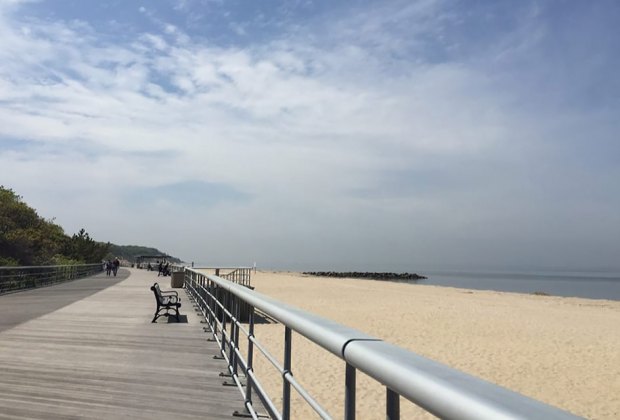 Source: Mommypopins.com
Sunken Meadow State Park is a popular spot on the Long Island Sound. It is not only surrounded by beautiful views of the surrounding bluffs, but the three-quarters-of-a-mile-long boardwalk offers a lovely walk along the North Shore, with Connecticut in the distance. The calm waters are ideal for kayaking, canoeing, windsurfing, and paddleboarding.
The activities are endless. Sunken Meadow Park has three playgrounds, baseball and soccer fields, nature trails, and lawns for picnicking. The convenience of concession stands offers a number of items including, ice cream for the kids, and don't forget to check the events calendar. During the week, enjoy live music or a DJ spinning on the weekends.
GIN BEACH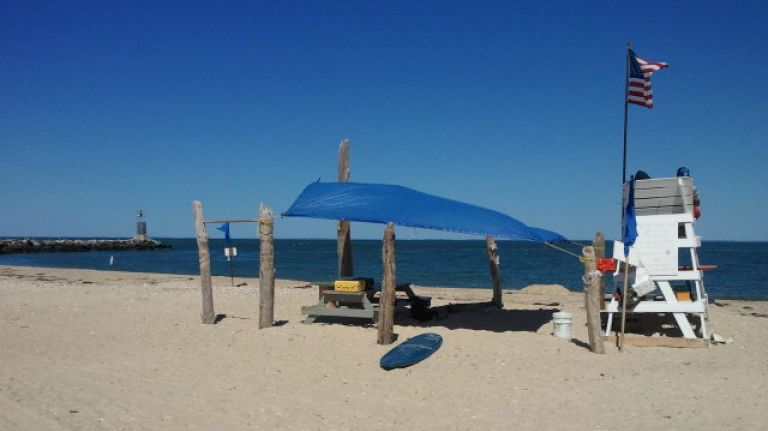 Source: Newsday
On the eastern side of the Montauk Harbor inlet, you will find Gin Beach. Beachgoers enjoy the calm warm waters and small waves from Block Island Sound. The gentle waves make this a kid-friendly beach and one of the most popular bay beaches in the Montauk area. Wondering if this beach is K9-friendly? You bet! Gin Beach is a pup's paradise, as all areas of the beach allow dogs, even off the leash. RV camping and showers are also available on the premises.
HITHER HILLS BEACH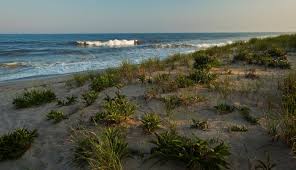 Source: iloveny.com
Hither Hills State Park is another Montauk gem. Although Hither has a beautiful two-mile sandy ocean beach and 40-acre freshwater lake, it's widely known for its 168 campsites and RV Parking. The park offers visitors a great beach camping experience with something for everyone. Nature goers love its nature trails full of forests for hiking and biking and year-round fishing. To me, the real excitement is the chance of spotting seals or whales along the coast in the fall. Either way, Hither Beach is a "park" for everyone.
COOPERS BEACH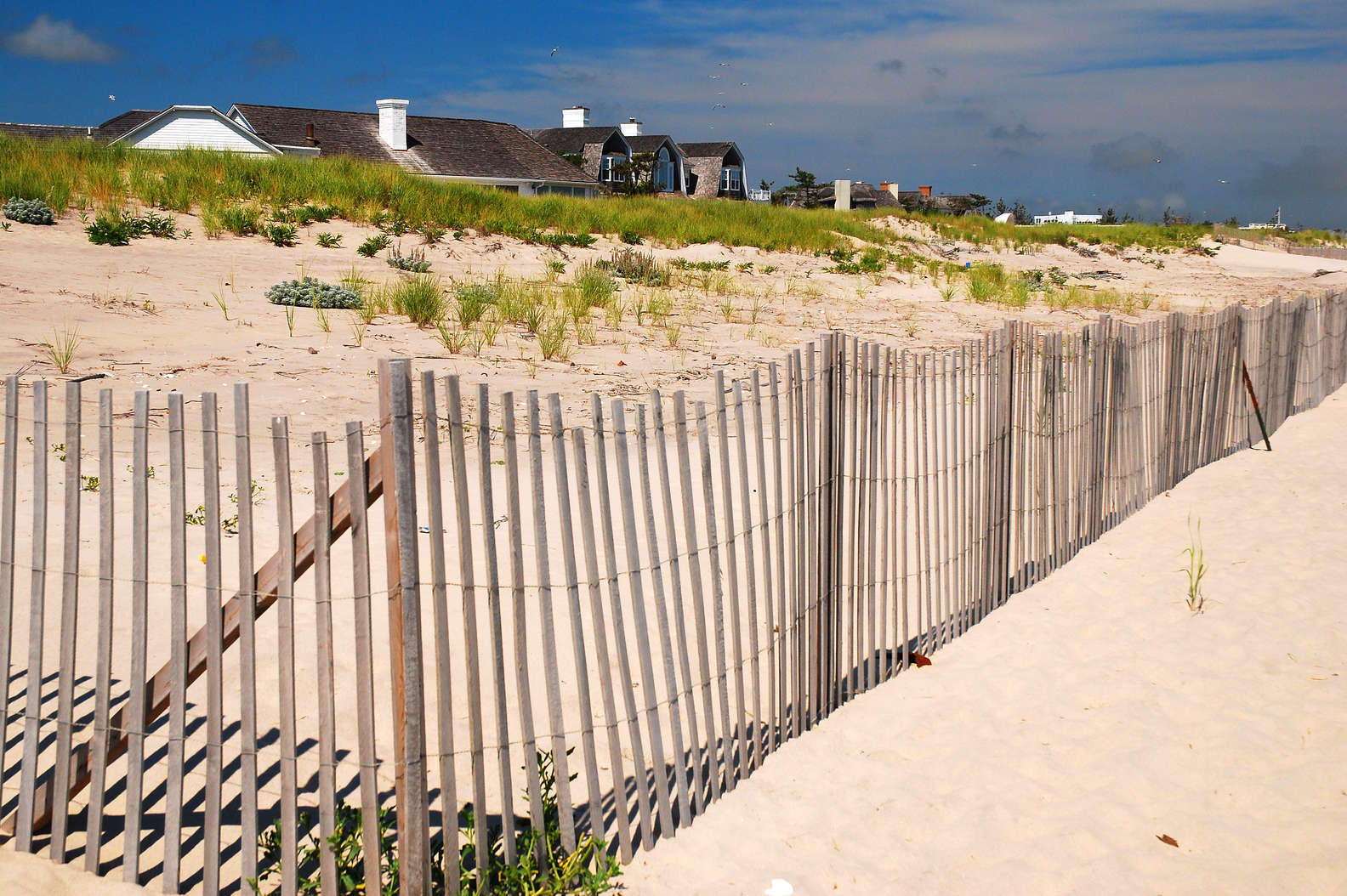 Source: thrillis.com
Coopers Beach in Southampton is consistently named in the annual 'Top Ten Beaches in America,' list by Dr. Stephen Leatherman (aka Dr. Beach). The sounds of the gentle Atlantic Ocean, and beautiful white sand set a tranquil setting for the perfect beach day. I love that chair and umbrella rentals are offered conveniently at the concession stand.
In the winter, partake in the Polar Bear Plunge to benefit "Heart of the Hamptons". With a 4.5 rating on Trip Advisor travelers agree, you do not want to miss out on this gorgeous beach.
SMITHS POINT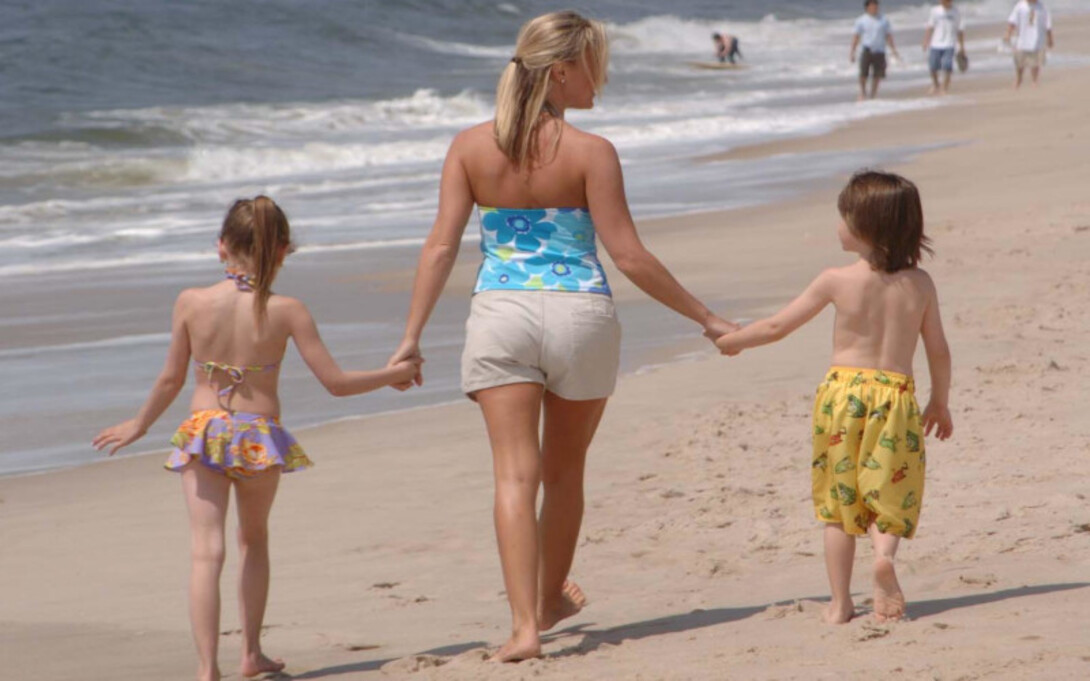 Source: Discoverlongisland.com
Smiths Point County Park is located on the Fire Island barrier beach, great for surfers and beach lovers. As one of Long Islands' larger beaches, outer beach camping is available as well as off-roading (permits permitting).
A nationally recognized team of lifeguards makes Smith Point its home base, providing ocean visitors with an extra-special safety feature. Also known for its live entertainment, make sure to check the events calendar for concerts and holiday festivities throughout the year. My favorites are the Sandcastle Completion and the Holiday Light Display for the winter.
ROBERT MOSES

Source: parks.ny.gov
Robert Moses State Park Previously named one of New York's best beaches, Robert Moses is a five-mile-long State Park located on the western part of Fire Island. It is popular with locals avoiding the crowded Jones Beach. Robert Moses has a pristine oceanfront and has ideal waves for swimming, boogie-boarding, surfing, and surf-fishing. The historic Fire Island Lighthouse makes for picture-perfect shots. It also has an 18-hole Pitch & Putt golf course and a volleyball court in case you get bored of soaking up the sun on the beach.
JONES BEACH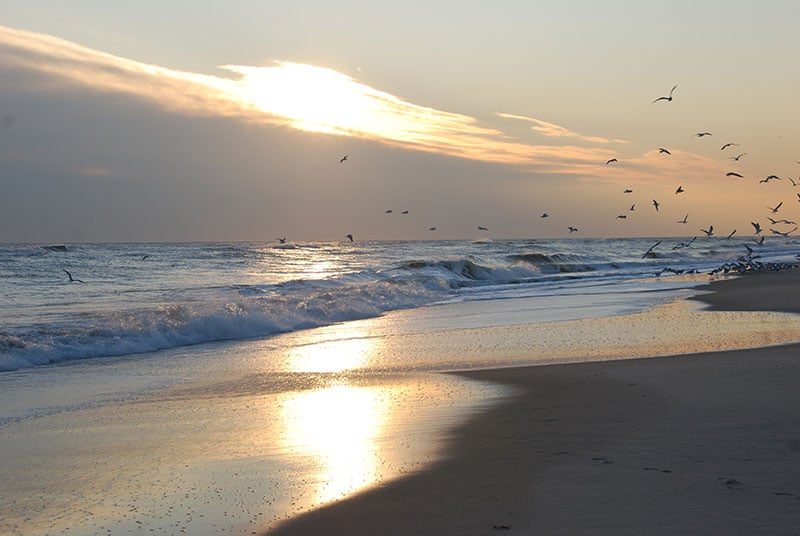 Source: New York State Destinations
Last, but not least Jones Beach State Park stretches 6.5 miles along the South Shore and is one of the busiest beaches on Long Island, hosting up to eight million visitors yearly. If you're not interested in enjoying the soft sands or calm waves, there are plenty of other things to do. For the non-sun bathers, try several Jones Beaches activities like volleyball, shuffleboard, or basketball courts, pools, and a golf course.
Looking for live entertainment? How about catching a concert at The Northwell Health Theater on a summer night or planning to visit during the spectacular air show on Memorial Day?
You will not go hungry as there are plenty of eateries along the boardwalk, selling everything from seafood to refreshing milkshakes.
Bring the Beach Home with these "5 Coastal Design Tips"
Never leave the beach again. These 5 design tips will bring you right back to the ocean all year long.
1. Coastal Prints
A picture is worth a thousand words, so let us start the conversation with a beautiful oceanfront wall hanging. Coastal-themed pictures are popularly found at your local home décor stores or online shops. Try picking up a special print from a local artist and enjoy the view every day.
2. Blue Accents
Teal, turquoise, navy... They all bring me to a place where I start to dream about the ocean. Try incorporating a coastal vibe by introducing shades of blue into the home. Cool tones are a perfect accent to any current home décor and will send the message of the ocean without even seeing sand.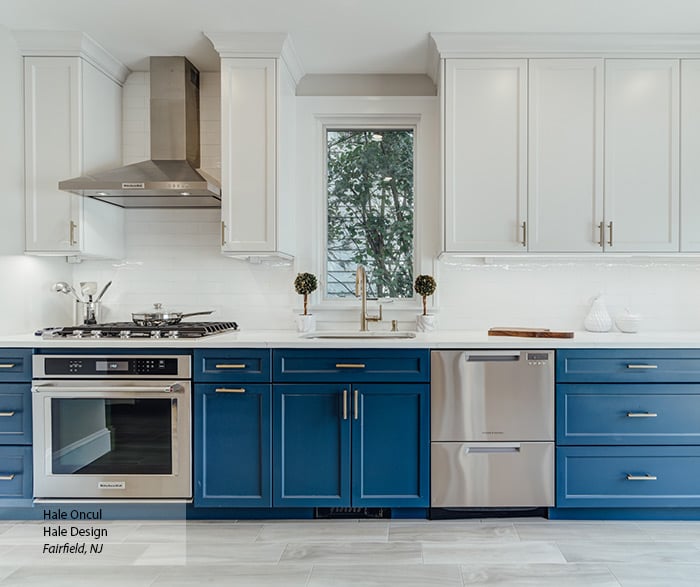 Take a look at our blog, " Kitchen Trends" to see how blue kitchen cabinets can add a bold but beachfront feel to your home's kitchen.
3. Outdoor Living
No time to fly to a sandy vacation spot? Just step outside your own door to create an outdoor living space that will bring the breeze to you. All-season rooms or screened porches offer the option to enjoy your own yard without overheating on a beautiful summer day.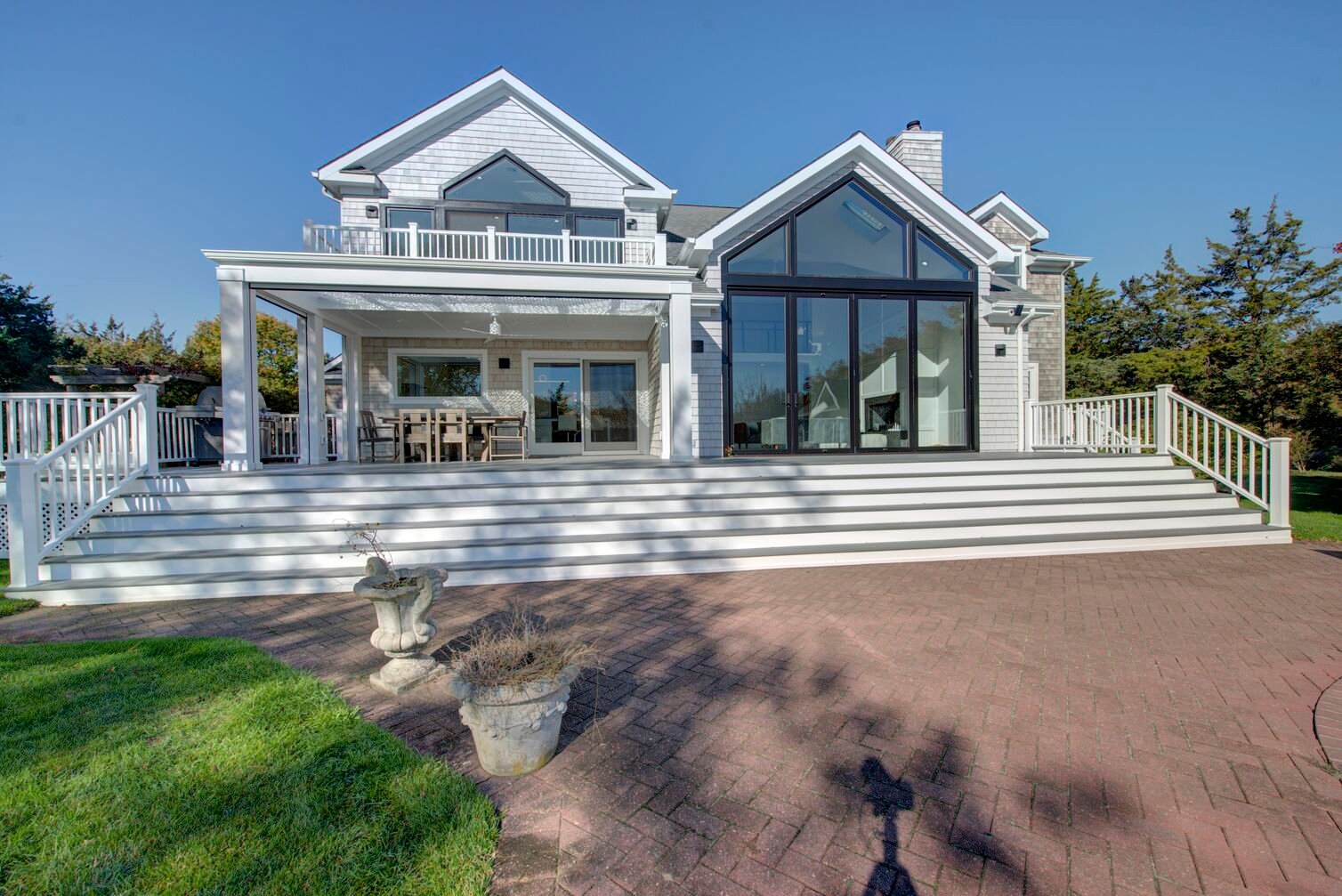 LICC, Inc. President, John Petsco designed this Remsenburg, New York home with the idea to bring the outdoors in. Motorized glass side panels create a spacious outdoor vibe, allowing the smell of salty sea air all year long. For more creative outdoor spaces, visit our LICC, Inc. Gallery.
4. Natural Design Elements
Natural materials such as shiplap or rope can complete a coastal look. The addition of maritime elements adds a subtle outdoor look with textures to both walls and furniture. I really love how this HGTV living room used roped ottomans. The rope is rustic but when incorporated with a clean linen pallet the style says, beach house elegance.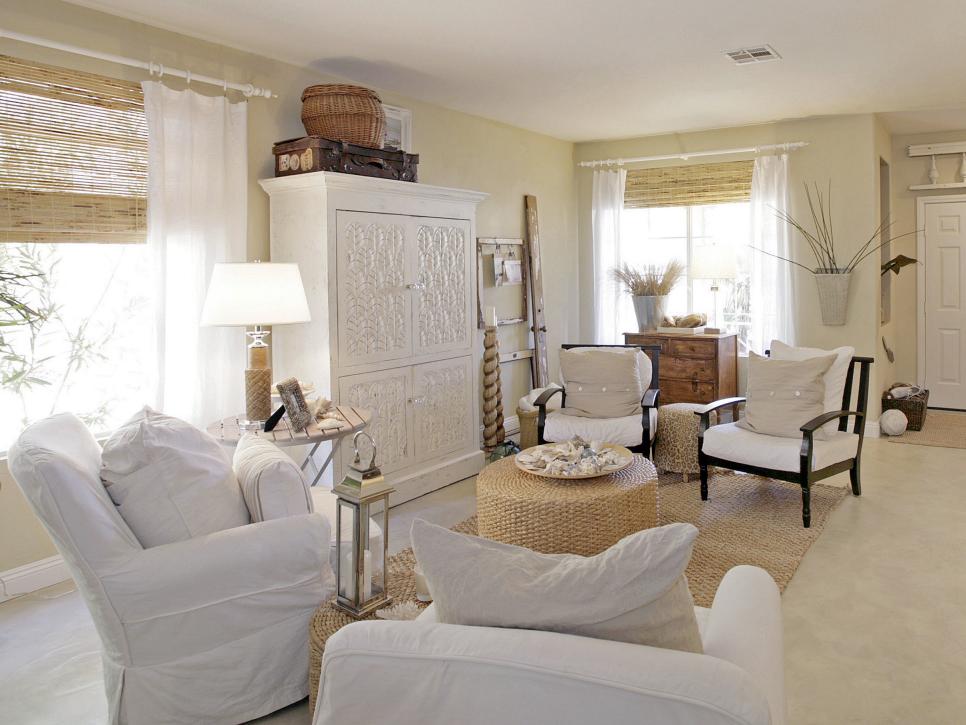 Source: HGTV
5. Lantern Lighting
Changing interior or exterior lighting can make a big difference. Flush mount fixtures like the ones found on HOUZZ, remind me of lighting from an old ship cabin and would be the perfect coastal accent to an entryway or hall ceiling and wall.
For help with your Coastal Home Renovations CALL TODAY!