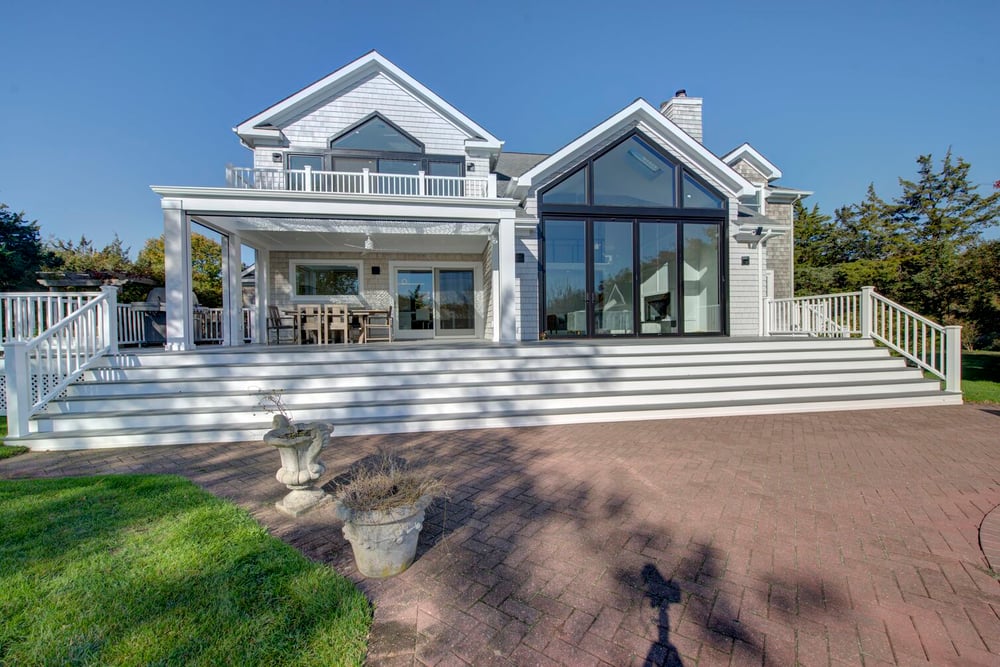 Spring has sprung, and the days of white mounds of snow are long in the past. Now is the time to kick-start your home's exterior projects.
Backyard decks are the hottest trend in the home-buying market. Whether you're looking for the protentional resale value or just a great addition to your beautiful yard, take a look at our list of, Top 5 Reasons: Why you should build a backyard deck this summer.
#1. Add Value To Your Home
There are few things that can add hard value to your home more than outdoor living areas. According to Remodeling Cost Vs Value 2022 , there is an approximate 66% return on investment when you install a pressure-treated wood deck and over 63% when the deck planks, stairs & rails are built from a composite material.
How Do I Get the Greatest Return on My Backyard Deck?
SIZE: Bigger is not always better. The size of the deck should be large enough to comfortably entertain to add value to your home.

This means that it should easily fit a grill, a large table with chairs, and perhaps some storage.
GEOGRAPHIC LOCATION: If your house is located in a region that gets warm weather and sun year-round, such as California, Texas, or Florida, your deck will be a lot more attractive to prospective buyers. Alternatively, in cold regions, which only get a few months of decent weather throughout the year, a deck may not be an appealing feature that buyers would pay top dollar for.

ACCESSIBILITY: Having access to your deck plays a big role in determining its overall value. Kitchen access is most desirable because it makes it easy to bring food and other items in and out when you are entertaining. Now, a deck built off of a master bedroom on the second floor may be less desirable since it's not widely used.
#2. Extend Your Living Space
The addition of a backyard deck is the perfect way to add functional space where people can gather and still breathe freely. A deck can even make a smaller home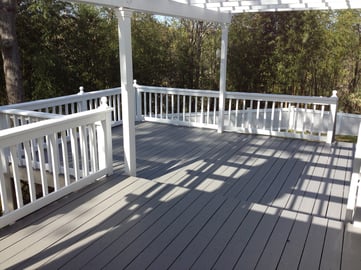 feel larger. Try adding a double or sliding glass door to your deck access. The added natural light from large windows acts as an inviting pathway to your new outdoor living room, while visually creating space within the interior.
Expanding your party space to the outdoors will not only open your eyes to a much easier way of entertaining but cleaning up too. What other room in your house can you hose down after a spilled drink, or just leave it for mother nature to take care of? Entertaining outside on your new deck can even cut down inside "walk-through" traffic to a minimum powder room use. That means less time making every room, "company ready".
#3. Stay-Cation
Take advantage of your investment and enjoy the beautiful space you have created and vacation in your own backyard!
Designing your own deck offers endless possibilities to customize your needs. Try these few creative tips to make your backyard deck the oasis of your dreams.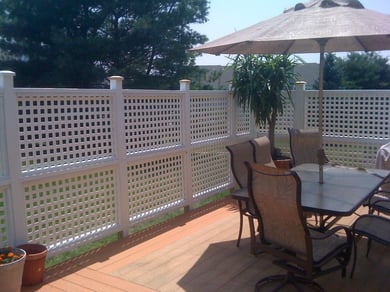 Privacy Screen: When creating your outdoor vacation spot you may not want your neighbors snooping over the fence. Contemporary wood slats add a sleek look that takes your deck to the next level and keeps wondering eyes out of your yard.
Planter Boxes: Adding plush palms or foliage into deck planters immediately transports one to a tropical resort. You will feel like you are walking into a fine outdoor eatery as you lounge in the comfort of your own backyard. Built-in deck planters are also low-maintenance pot enclosures used yearly. Thus, saving money on another annual expense.
Lighting: While building a deck, make time for an electrician to hard wire lighting under the step treads or on railing posts. If you are vacationing at home you will want to party all day and night, so let the lights create a "getaway" ambiance that's both beautiful and functional.
Pergola: Pergolas are not only architecturally pleasing but they can provide support for everything from chandeliers and ceiling fans to small speakers, string lights, and even fabric. No need to close your eyes to feel like you are at a fine hotel, keep them open and enjoy the view.

#4. Less Yard Maintenance
Are you one of the millions of homeowners who just dread yard cleanup? Well, the addition of an outdoor deck replaces some of your lawn. This ultimately means you can spend less time mowing the lawn, dealing with weeds, and raking leaves in the fall. It's a small benefit, but a very practical one for many.
#5. Fixing a Sloped Yard
Some homes are built on top of or into hills, making the backyards steep and sloped. Building a deck into the slope can give you gradual surface steps instead of a sledding hill, ultimately expanding the functionality of your home's yard. This is also a good idea for families looking for an outdoor place for the kids & adults to play!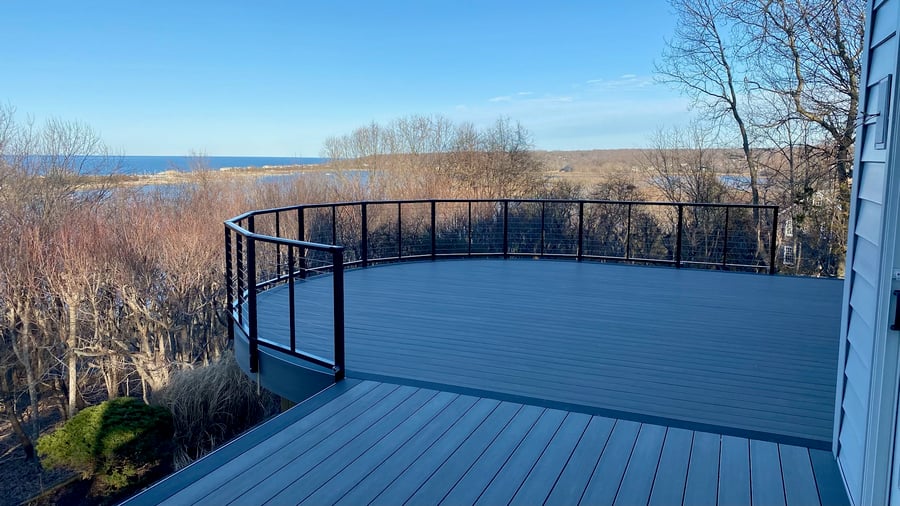 Are you thinking of building a backyard deck for your home?
With these top 5 reasons, how could you not? Long Island Creative Contracting, Inc. will not only design your custom deck but can provide plans for landscaping and hardscaping. Visit our Deck Gallery to see completed projects and follow us on Instagram @LICCrenovations to view local projects in your area as they're being built.