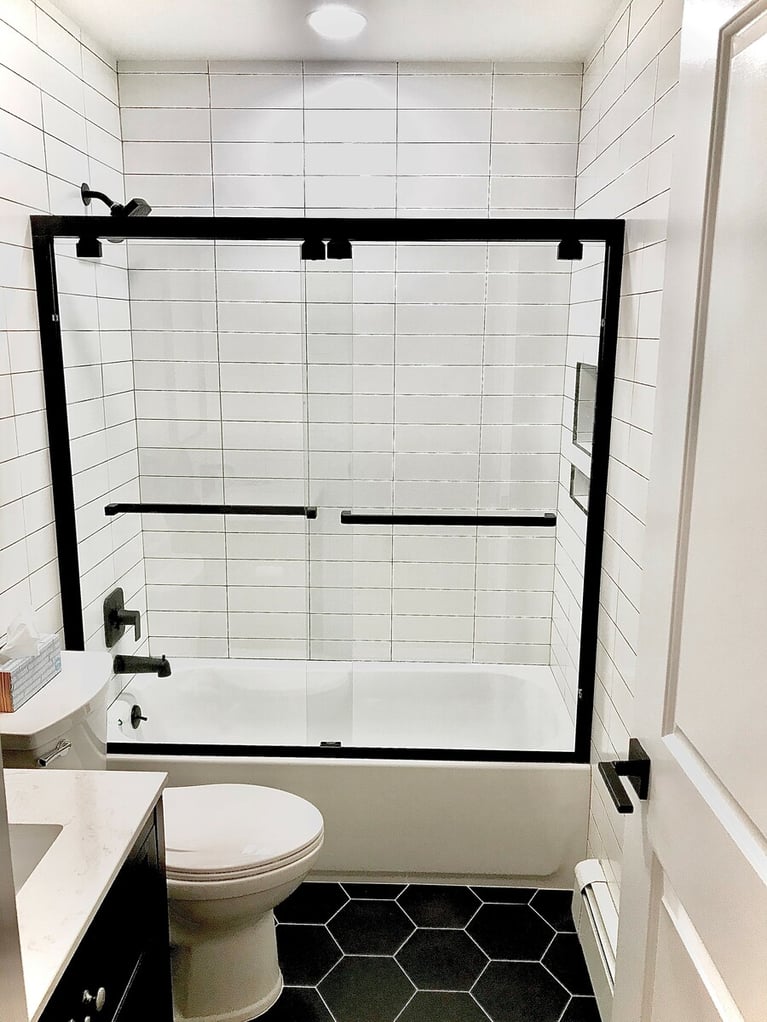 Black and White Bathroom Ideas for 2020
When it comes to classic color combinations, it doesn't get more stylish than black and white. The year 2020 has had our clients loving the contrasting color scheme throughout their homes. Whether it's the strong welcoming of a black entry door or the sleek framing of a picturesque window, black and white makes a great impact.
This year we saw the timeless black and white duo trend heavily within our clients' bathrooms. From rustic retreats or even polished and modern, black and white has become the bold "go to" that can mingle with any style. Let's take a look at Long Island Creative Contracting's latest black and white bathroom renovations and some great tips to inspire your next black and white bathroom project.