What is a Modern Kitchen?
The essence of Modern Design is "less is more", think clean, minimalistic features with simple color palettes when you envision this type of space.
Now, when it comes to designing a Modern Kitchen, the motto is "form follows function". In modern designs, everything should serve a purpose, and what better place to optimize function and style than the busy hub of your home's kitchen? This could never be truer than in a modern styled kitchen, which tends to be the center of the home, where function and flow lines are essential.
How do design a Modern Kitchen?
Building a modern kitchen doesn't have to be hard, it really takes a few basic design elements to make the space feel more modern or contemporary. The team at Long Island Creative Contracting, Inc. has put together their favorite design tips that are a must-have if you're incorporating a modern or contemporary style into your home's renovation.
"5 Design Tips for Creating a Modern Kitchen"
1. Upgrade your appliances.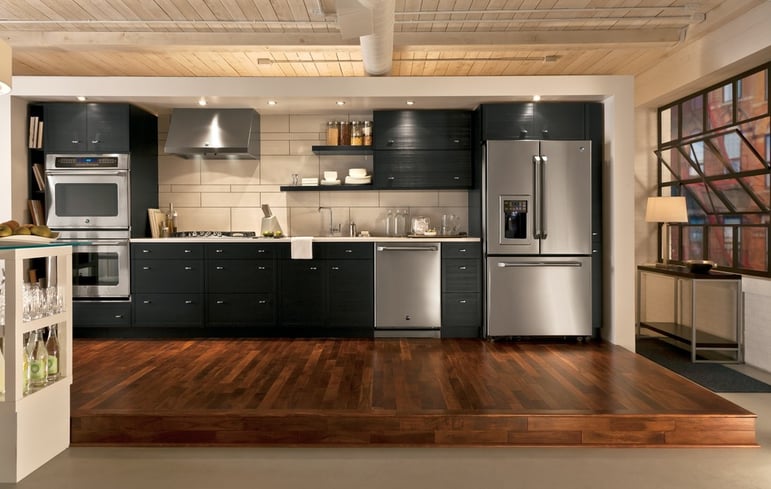 There are a lot of appliances on the market today. Subzero and Wolf are some of the most recognized high-end brands. But, you don't have to break the bank, companies such as GE, Samsung, Thermador, and Frigidaire make the top of the line products with popular features like:
2. Geometric light fixtures
Fixtures with geometric shapes are very popular. Pendants, chandeliers, sconces, and linear lights can be a focal point in any kitchen but it's the shape that is going to set your modern or contemporary design apart from other kitchen styles. Modern lighting is all about playing with shape, try adding some round elements if you wish to soften the straight lines and square edge of the room.
Pro Tip: When designing a modern kitchen, you want your lighting to be functional. The beautiful long lines of Pendants are typically hungover peninsulas and islands so there's no risk of bumping your head. While Chandeliers are fabulous (in some cases be the star of a room), they're a great option to consider over entertaining seating or draw attention to ceilings with substantial height.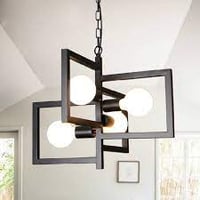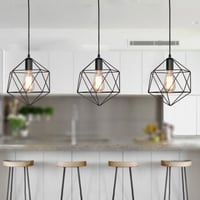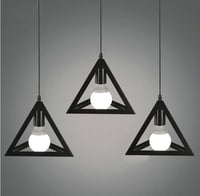 3. Tile patterns for a modern look
When you are trying to achieve a more modern look in your kitchen, we recommend using a straight stack as opposed to a more staggered pattern for a tile backsplash. Not only is it sleeker, but it also is easier to install, usually has less lipping, and typically requires fewer cuts. This is in keeping with the modern philosophy of form is based on function.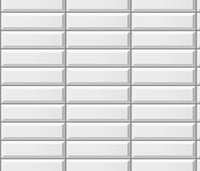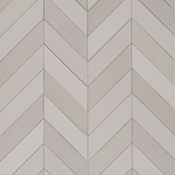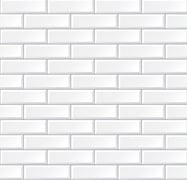 4. Design with Simplicity & Clean Lines
The modern aesthetic is minimalistic in nature. You want to create a sleek and clean feel by designing with straight lines (vertical or horizontal) throughout open areas. Keep it simple.
Solid yet neutral colors are ideas for kitchen walls, finishes, and tiles. When using wallpaper stick to simple linear patterns or textures.
Always, keep your countertop clutter-free. After all, modern kitchens are known for their functional spaciousness.
5. Cleanline Cabinetry
Modern kitchen cabinets are simple in style yet highly functional. They often lack ornamentation or other decorative features, opting for streamlined and straightforward styles.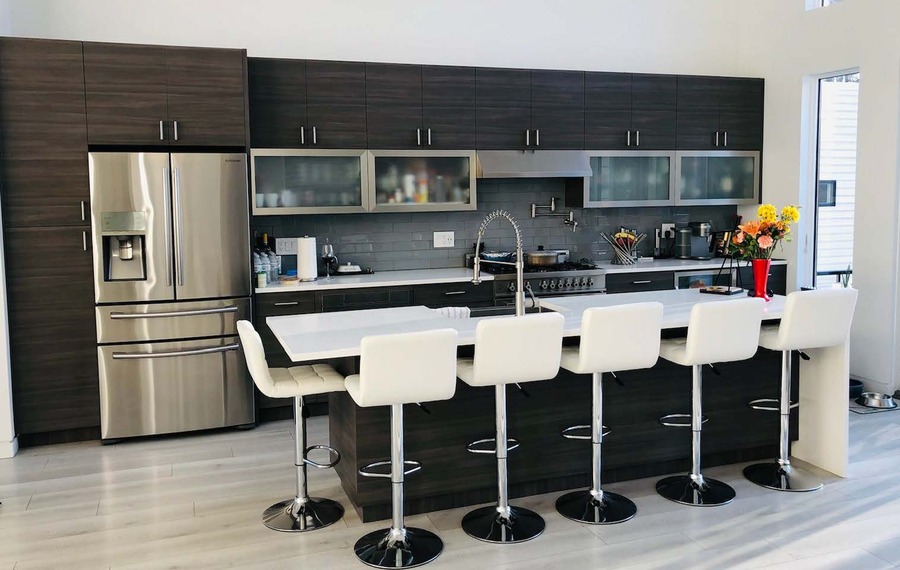 Pro Tip: Try using contrasting colors. Pair white cabinets with a gray accent cabinet island or dark cabinets in gray or black with a solid white countertop. Introducing contrast of light and dark colors is a modern technique to draw your attention to a monochromatic kitchen.
You have plenty of options when it comes to transforming your kitchen into a modern masterpiece by incorporating these modern kitchen design ideas.
Form and function are essential in modern cabinetry so select base cabinets with rollout shelves or hidden trash compartments to maximize space and add convenience.
If you'd like guidance in modernizing your kitchen, Long Island Creative Contracting, Inc. would love to support you. Reach out today to see how you can elevate your kitchen to a modern style!