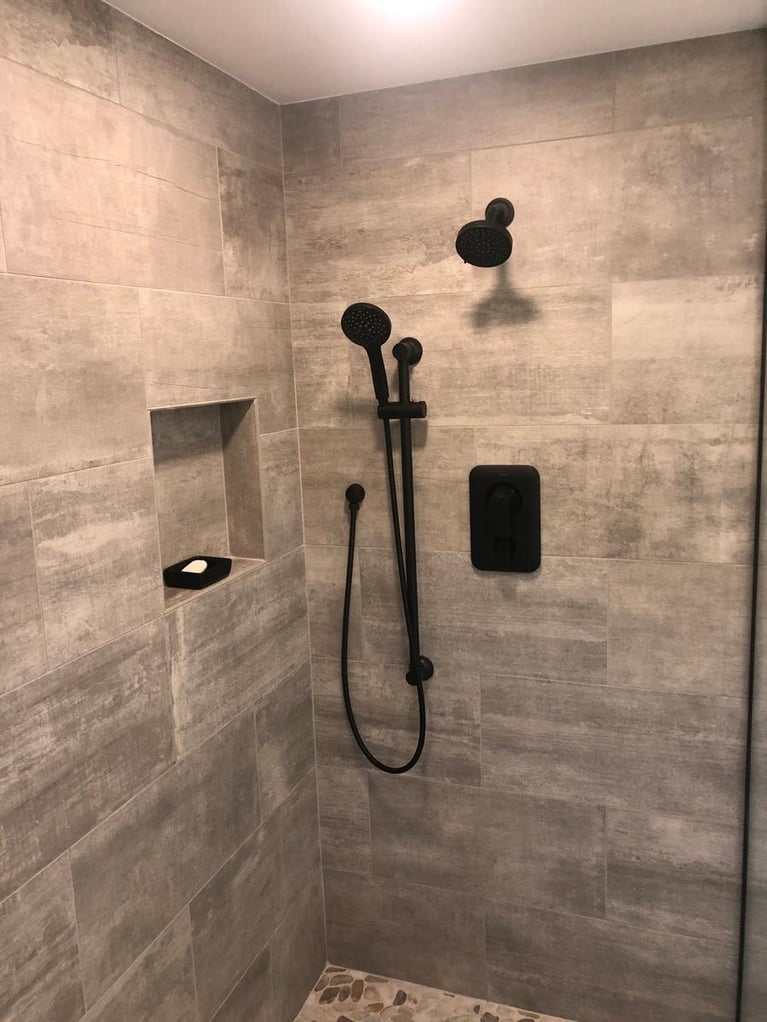 10 Ways to Make Your Bathroom Look Expensive
If you want your home's bathroom to exude elegance it normally comes with a price tag. We have compiled a list of "10 Ways to Make Your Bathroom Look Expensive" to prove that a stylish bathroom renovation doesn't have to break the bank.
Be sure to do your homework and spend the proper budget for the construction and plumbing installation. Not sure how much a home bathroom renovation should cost?
Download our Bathroom Remodeling Cost Guide Today!
This FREE ebook is the key for any homeowner to not only learn about bathroom remodeling budgets but what to expect during the renovation process. You will not regret it.
It's OK to pick a few "must haves" items that you want to splurge on, an expensive design doesn't has to come at a cost. We hope this list of tips from our years of experience will put a smile on your purse strings and make your home's bathroom the envy of all of your friends. They will all be wondering, "how did they afford this"??